Articles
Trees Uprooted, Houses Submerged in Flood waters….As Rains Battered Cape Coast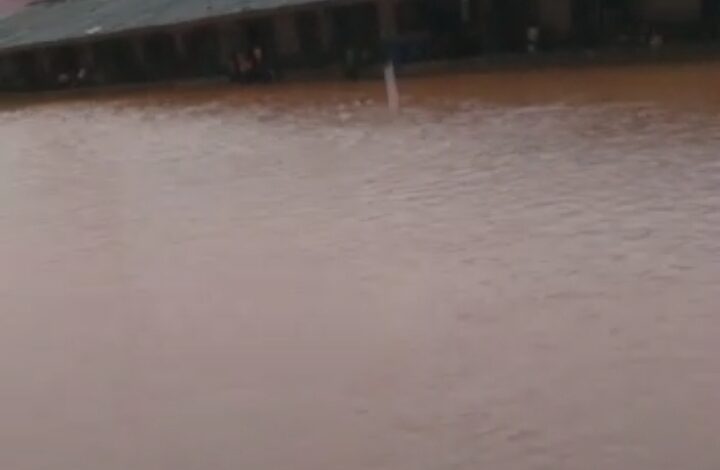 Road users were stranded and people got stuck in their rooms as Wednesday 15th June, 2022, torrential rains in Cape Coast, which lasted a whole day, rendered many houses and streets submerged in flood waters.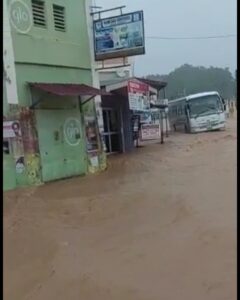 As if that was not enough, even the trees that were uprooted following the heavy rainstorm also blocked the roads and till Thursday morning a number of these trees were not removed, resulting in a serious vehicular traffic in the Ancient Capital.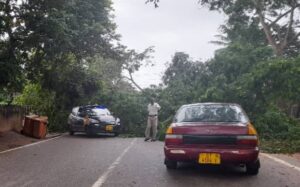 Residents  in Cape Coast town of Abura, Tantri and Ekon among other areas that were affected by the flooding attributed the situation in Cape Coast in recent times to poor drainage system.
They say they continue to experience flooding situation whenever it rains for hours in the area.
Speaking to GNewsprime.com, the residents said they've made countless appeals to authorities to attend to the phenomenon but all to no avail and hoped government would attach importance to their plight as the rains set in.
A number of areas in Cape Coast and adjoining communities including Moree were affected by Wednesday's rains.
Some of the affected residents told GNewsprime.com on Wednesday that "we have been outside our homes since morning waiting for the flood waters to subside because everywhere is flooded".
One trader in Abura Market, Esi Egyirwa stated that "the whole area was flooded. We couldn't sell anything. The cars were not able to move and everywhere was full. The rain was not stopping either. We will appeal to the government to do something about it. The gutter is too small to contain the water".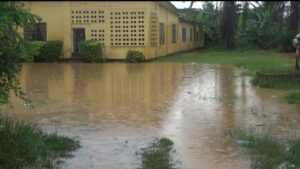 Iddi Garaba, a resident added that " We experience flooding every year. Last year for instance the whole area got flooded and it destroyed people's things. We'll plead with the government to help us because we are suffering. Government should complete the ongoing construction work as soon as possible. Last year's downpour was serious. This year's too is really serious. We'll appeal to our leaders to pay attention to this issue because the main stadium is around here and it's not proper to experience that".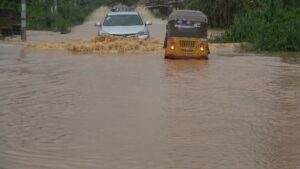 For Wahili Osman, a Driver, he thinks the government does not monitor or supervise road contractors to work  effectively. "The road is submerged. How can we use it? That's why am here. Is the government helping us or not? Contracts have been given to people but because the government doesn't monitor, look at what is happening?
Meanwhile the National Disaster Management Organisation (NADMO) has cautioned citizens living along coastal areas especially flood-prone areas to take precautionary measures in order to stay safe.
"Such people are advised to move to higher grounds and identified safe havens in their communities to avoid danger".
A statement signed by the Director of Communications for NADMO, George Ayisi, entreated all to heed weather warnings and act accordingly.
Source: GNewsprime.com/GEORGINA APPIAH, 2022.