Environment
I have a problem with this once in a while tree planting- Chief to Forestry Commission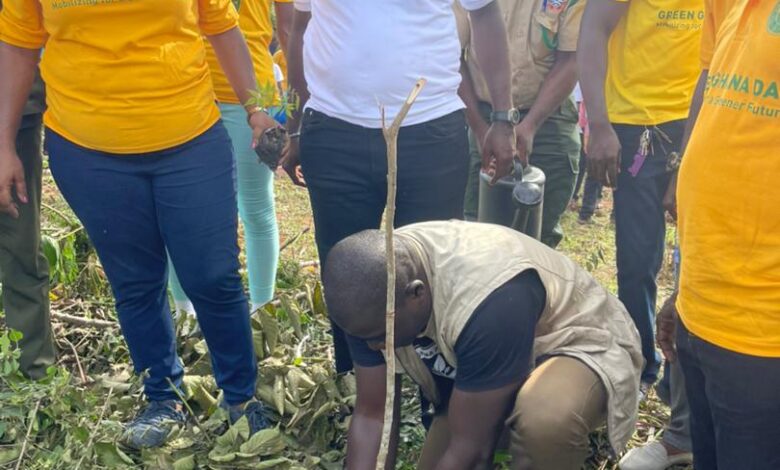 The Paramount Chief of Oguaa Traditional Area, Osabarima Kwesi Atta II has suggested to the Forestry Commission to as matter of urgency make tree planting a monthly exercise to sustain lives.
"I have a problem with this once in a while tree planting, hence this must be done regularly because there is a saying that when the last tree dies we all die" he lamented.
"God in his own wisdom put us human beings, trees and rivers in one place to complement each other to sustain our lives".
Osabarima Kwesi Atta who was so excited to join the Forestry Commission and UCC to plant trees as part of the Green Ghana project organized by the Forestry Commission  urged traditional authorities to fully participate in the exercise.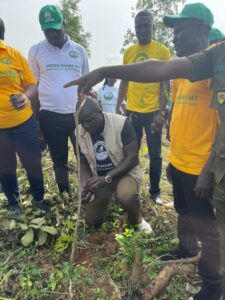 It was under the theme; "Mobilising for a Greener Future Green Ghana day: let's go planting 20 million trees today".
He again appealed to the Forestry Commission to spread the tree planting to every corner of the Central Region and not only in one place to help the trees to grow around us.
Briefing the media shortly after the exercise, the Central Regional Manager of the Commission, Mr. Michael Pentsil said his outfit distributed 1.6million seedlings in the Central Region and appealed to the general public to embrace the tree planting exercise to enable the commission achieve their aim.
The Management of the Forestry Commission also stormed Jukwa Krobo in the Hemang Lower Denkyira District to join the Catholic Church to plant trees.
On his part, the Vice Chancellor of the University of Cape Coast (UCC), Prof Johnson Nyarko Boampong stated "the institution has cleared 50 acres of land and planted 60,000 seedlings".
According to him, the University of Cape Coast has initiated students with Agriculture Programme to inculcate in the youth the habit of tree planting.
Prof Nyarko Boampong further stated that most of UCC students would be involved in the tree planting exercise.
Source: GNewsprime.com/Asana Gordon, 2022.