Environment
Assin Fosu: Prank calls to Fire Service Emergency Unit are on the Rise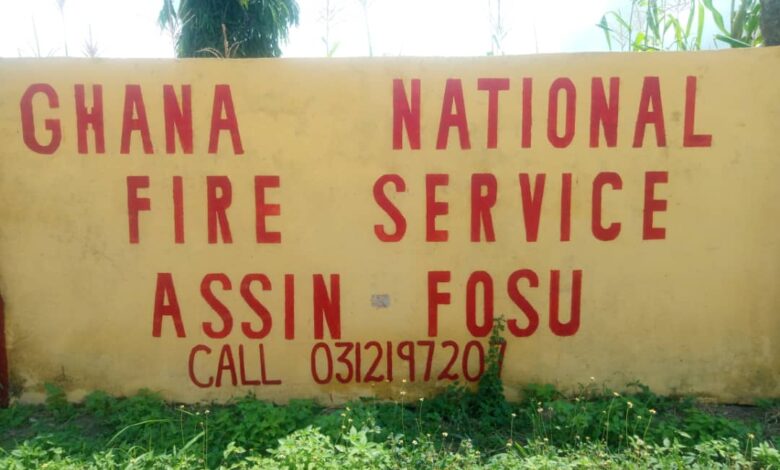 The Assin Fosu Municipal Fire Officer, DOIII Paul Tawiah has cautioned the general public to refrain from engaging their emergency lines with prank calls.
According to him, "it is unfortunate to move a fire tender with the blurring siren on top speed just to realize there is no fire outbreak after getting to the scene.
Speaking with Kwame Owusu Asante Shadrack, he said, his outfit received more than four prank calls from January to June, a practice he said was on the ascendancy.
"We received a distress call from Assin Dompim, Andoe, Akomfode Camp and Darmang that there was a fire outbreak, we quickly rushed to the area and it turned out to be false, this is very disheartening," he said.
The Fire Officer maintains that the situation not only takes away their inadequate resources but also puts the lives of personnel in danger and denies people who genuinely need their service.
He further said, "after the prank, the perpetrators disable their numbers, making it difficult to trace them and however collaborating with the police and other security agencies to get those behind arrested to face the full rigors of the law".
DOIII Paul Tawiah also cautioned people who desilt and renovate hand-dug wells in the rainy season to desist from it as the soil is already soggy at this time of the season and can easily cause disaster.
He appealed to benevolent individuals and organizations to support the Service with logistics to help them work effectively.
Source: GNewsprime.com/Kwame Owusu Asante Shadrack, Rich Fm, Assin Fosu, 2022.