General news
Angry chief tasks gov't to expedite action on 1D1F project at Abura Dunkwa…..
As contractor is nowhere to be found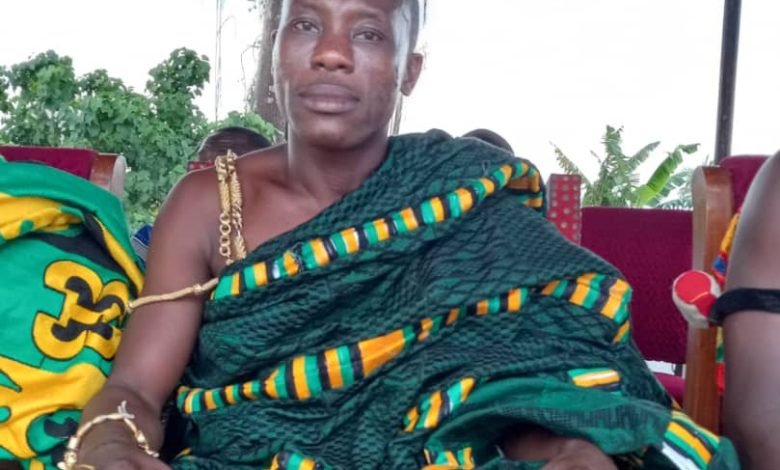 The Odikro of Abura Dunkwa Traditional Area, Nana Asokwa Kwegyire II has tasked the government to as a matter of urgency expedite action on the 1D1F project in the Abura Dunkwa District and furnish the facility with the requiste machinery.
This, according to the Chief, will help make the factory serve the intended purpose of securing jobs for the youth within the area.
"I want to make it clear to the government that the contractor at the 1D1F site has stopped working on the project about a year now and he is nowhere to be found", Nana Kwegyire claimed.
He disclosed that "Abura Dunkwa (AAK) is the oldest district in the Central Region but the town is deprived of job opportunities to meet the growing levels of unemployment among the youth".
"If the authorities of Abura Asebu Kwamankese(AAK) District Assembly cannont work to develop the area, am pleading with them to involve 'Nananom' (chiefs) to work with them to bring more developmental projects to the district", Nana Kwegyire stated.
The Chief was speaking at the celebration of the annual Odumkwaa festival of the chiefs and people of Abura Dunkwa Traditional Area.
He was worried about the lack of basic infrastructure as well as other social amenities that befit the status of a district capital.
Nana Kwegyire appealed to the government to provide the district with Teacher training or Nursing Training College to boost education in the area.
He again implored the government to consider Abura Dunkwa government hospital in its Agenda 111 and expand the emergecy centre as well as the Children's ward, saying, "new born babies sleep on the floor and the emergency Centre can admit only 20 patients".
Source: Gnewsprime.com/Hajia Asana Gordon, 2023.